Pincode of Cooper S Camp, Nadia, West Bengal is 741232
Pincode
741232
Name
Cooper's Camp S.O
District
Nadia
State
West Bengal
Status
Sub Office(Delivery)
Head Office
Ranaghat H.O
Sub Office
Location
Ranaghat - I Taluk of Nadia District
Telephone No
03473-255171
SPCC
Kolkata AirportSorting-740028
Department Info
Nadia South Division Calcutta Region West Bengal Circle
Address
Indian Postal Code System Consists of Six digits. The first to digits represent the state, the second two digits represent the district and the Third two digits represents the Post Office.In this case the first two digits

74

represents the state West Bengal, the second two digits

12

represent the district Nadia, and finally

32

represents the Post Office Cooper's Camp S.O. Thus the Zip Code of Cooper's Camp S.O, Nadia, west bengal is 741232
Nadia Info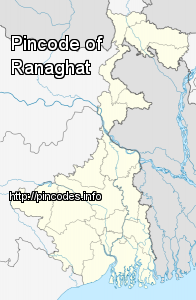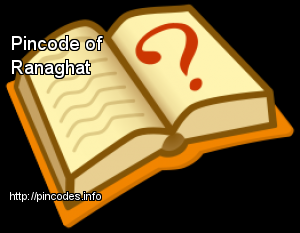 Ranaghat is a city in the district of Nadia, West Bengal, India. It is situated 74 kilometres north of Calcutta. It is situated by river 'Churni'. It is known for its handloom industry, various types of flowers and sweet dishes especially "Pantooa" made by famous "Jagu Maira". The town has spread up along its borders in all corners recently. It is the Capital of Mahakumas of Nadia district. Total population is around 20 lakhs as of 2011. People from the nearby places do come here for living. It is one of the most important railway junctions in the Sealdah-Murshidabad railway section.International Train "Maitree Express" is passing over from here.
History
Ranaghat town has existed since the British invaded India. A myth is still prevalent that the name of the town came from the bandit 'Rana Dacoit', who used to pillage this area 500 or 600 years back and he used to give pujas to the goddess Kali to thank Her. A more likely
..
More Info
RECENT NEWS
1
CPI-M denies report on joining hands with BJP ahead of West Bangal panchayat polls
2018-05-09
Earlier in the day, it was reported that arch-rivals BJP and the CPI(M) have joined hands at the grassroots level in Nadia district to defeat the TMC in the upcoming panchayat polls in the state.
2
PM Narendra Modi `looking forward` to meeting Canadian PM Justin Trudeau today
2018-02-23
PM Narendra Modi is scheduled to meet his Canadian counterpart Justin Trudeau, who is on an 8-day state visit to India with family.
comments powered by