Pincode of Goraria, Kushinagar, Uttar Pradesh is 274303
Pincode
274303
Name
Goraria B.O
District
Kushinagar
State
Uttar Pradesh
Status
Branch Office(Delivery)
Head Office
Padrauna H.O
Sub Office
Kath Kuiyan S.O
Location
Padrauna Taluk of Kushinagar District
Telephone No
Not Available
SPCC
PADRAUNA-274304
Department Info
Deoria Division Gorakhpur Region Uttar Pradesh Circle
Address
274303, India
Indian Postal Code System Consists of Six digits. The first to digits represent the state, the second two digits represent the district and the Third two digits represents the Post Office.In this case the first two digits

27

represents the state Uttar Pradesh, the second two digits

43

represent the district Kushinagar, and finally

03

represents the Post Office Goraria B.O. Thus the Zip Code of Goraria B.O, Kushinagar, uttar pradesh is 274303
Kushinagar Info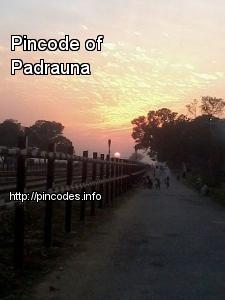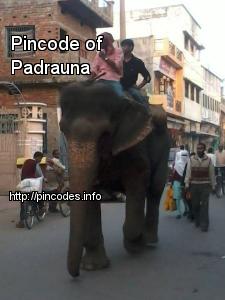 Padrauna is a small city, and district headquarters of Kushinagar district in the Indian state of Uttar Pradesh. Its ancient name was Pava where lord Buddha took his last meal. It is the place where Lord Rama spent a few days of his life. Lord Rama passed from Padrauna and after that he reached at Ramkola where he made a hut with his wife Sita and younger brother Lakshman to stay. Padrauna is also the place of ancient Malla Kshatriyas who were following democratic way of ruling from their Santhagara.
Connectivity
The town is connected to many important cities with many Highways i.e. NH28B and State Highway No. 64. The town is well connected to different cities and towns with bus routes and buses provided by UPSRTC. Padrauna railway station is on a broad gauge railway that connects to major cities of the country. At present trains run between Chapra and Lucknow. It is expected to have Kushinagar International Airport whose
...
More Info
RECENT NEWS
1
School van rams into a train in Uttar Pradesh's Kushinagar, 13 children killed, 7 injured; CM Yogi Adityanath rushes to the spot
2018-04-26
As per witnesses, all those killed in the crash are aged under 10. Many of those injured could not even be taken to the hospital and were killed on the spot. 
2
Man allegedly rapes his own daughter in UP, case filed
2018-04-20
A man in Uttar Pradesh allegedly raped his own 35-year-old daughter along with his friends early on Monday in Sitapur district. The victim filed the police complaint the next day. While one of the accused was arrested on Tuesday, the other two are on the run.
comments powered by