Pincode of Gudhani, Budaun, Uttar Pradesh is 243633
Pincode
243633
Name
Gudhani B.O
District
Budaun
State
Uttar Pradesh
Status
Branch Office(Delivery)
Head Office
Budaun H.O
Sub Office
Bilsi S.O
Location
Bilsi Taluk of Budaun District
Telephone No
Not Available
SPCC
RMS BAREILLY NIGHT-243633
Department Info
Budaun Division Bareilly Region Uttar Pradesh Circle
Address
Bilsi, Uttar Pradesh 243633, India
Indian Postal Code System Consists of Six digits. The first to digits represent the state, the second two digits represent the district and the Third two digits represents the Post Office.In this case the first two digits

24

represents the state Uttar Pradesh, the second two digits

36

represent the district Budaun, and finally

33

represents the Post Office Gudhani B.O. Thus the Zip Code of Gudhani B.O, Budaun, uttar pradesh is 243633
Budaun Info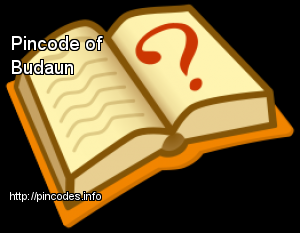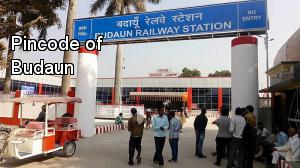 Budaun (also spelled as Badaun) is a city in Budaun district, Uttar Pradesh, India. It is located near the Ganges river. in the center of Western Uttar Pradesh. Budaun is a Yadav and Muslim dominated region. It was the most important post of Northern Frontier during Mughal reign. Budaun is a big market, historically famous and religiously important city. It is the heart of Rohilkhand. Budaun is 229 km from New Delhi and it takes 3 hours 55 mins to 7 hours reach to reach the city depending on mode of transport i.e. car or roadways bus service. Whilst not a main tourist destination, it still attracts thousands of people annually. Every year it is estimated that 1.5 lac to 2 lac people visit the city, most people coming to visit Ziyarats. Budaun is famous among the Barelwi sectors of Muslims due to the presence of hundreds of martyrs (shaheed) and saints buried there. Budaun is one of the oldest existing settlements of India, and has always been a place of interest for IndiMore Info
RECENT NEWS
1
Uttar Pradesh: Cop taken off VIP security duty after argument with SPG protecting Rahul Gandhi
2018-09-25
Amethi Superintendent of Police Anurag Arya told PTI that "this all happened in confusion after the SPG protecting the VIP in civil dress was stopped by the police constable."
2
'BJP making efforts to build consensus on Ram temple construction'
2018-09-23
Uttar Pradesh Bharatiya Janata Party (BJP) chief Mahendra Nath Pandey on Saturday said the party is making efforts to ensure that the Ram temple is constructed through consensus. He also said the 2019 Lok Sabha elections will be fought on development and governance.
comments powered by