Pincode of Achkawapur, Balrampur, Uttar Pradesh is 271215
Pincode
271215
Name
Achkawapur B.O
District
Balrampur
State
Uttar Pradesh
Status
Branch Office(Delivery)
Head Office
Balrampur H.O
Sub Office
Purani Bazar Pachperwa S.O
Location
Tulsipur Taluk of Balrampur District
Telephone No
Not Available
SPCC
BALRAMPUR-271201
Department Info
Gonda Division Gorakhpur Region Uttar Pradesh Circle
Address
Uttar Pradesh 271215, India
Indian Postal Code System Consists of Six digits. The first to digits represent the state, the second two digits represent the district and the Third two digits represents the Post Office.In this case the first two digits

27

represents the state Uttar Pradesh, the second two digits

12

represent the district Balrampur, and finally

15

represents the Post Office Achkawapur B.O. Thus the Zip Code of Achkawapur B.O, Balrampur, uttar pradesh is 271215
Balrampur Info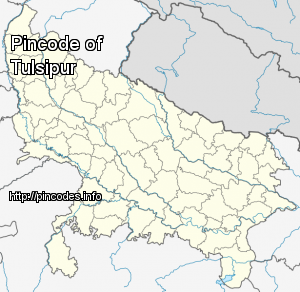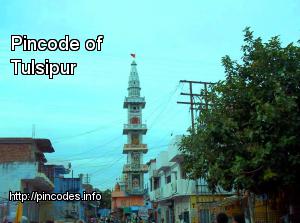 Tulsipur is a town and a nagar panchayat in Balrampur district in the Indian state of Uttar Pradesh. It is on the Gorakhpur-Gonda Loop of North eastern region of Indian Railway its one of the main stations of this loop with bus connection to Koilabas on the Nepal border. Nepal is just 23ákm from Tulsipur. The nearest airport is Shravasti airport at aO distance of 45ákm but it is not an international and regular airport; the nearest international and regular airport is Chaudhary Charan Singh International Airport Lucknow at a distance of nearly 200ákm. The capital city of state is 190ákm from Tulsipur. It is not a municipal board, but this town is much larger than to be a municipal board.
Geography
Tulsipur is located on bank of river Nakti or Siria at 27.55┬░N 82.42┬░E´╗┐ / 27.55; 82.42. More Info
RECENT NEWS
1
Thunderstorm likely in parts of Uttar Pradesh on Friday: Lucknow Met centre
2018-06-23
On Thursday, a regional Met centre official said that the monsoon in the state is expected to hit only by this month end.
2
2 women attacked for opposing sexual harassment in Uttar Pradesh
2018-06-23
The incident took place during a wedding in Morna village under Bhopa police station.
comments powered by