Pincode of Panruti, Kanchipuram, Tamil Nadu is 631604
Pincode
631604
Name
Panruti B.O
District
Kanchipuram
State
Tamil Nadu
Status
Branch Office(Delivery)
Head Office
Kanchipuram H.O
Sub Office
Thenneri S.O
Location
Sriperubudur Taluk of Kanchipuram District
Telephone No
Not Available
SPCC
KANCHIPURAM-631501
Department Info
Kanchipuram Division Chennai Region Region Tamilnadu Circle
Address
Panruti, Tamil Nadu 631604, India
Indian Postal Code System Consists of Six digits. The first to digits represent the state, the second two digits represent the district and the Third two digits represents the Post Office.In this case the first two digits

63

represents the state Tamil Nadu, the second two digits

16

represent the district Kanchipuram, and finally

04

represents the Post Office Panruti B.O. Thus the Zip Code of Panruti B.O, Kanchipuram, tamil nadu is 631604
Kanchipuram Info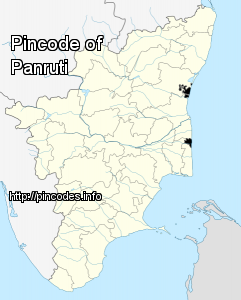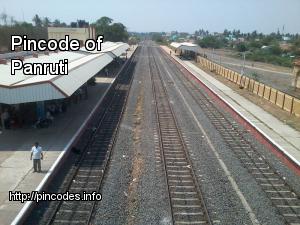 Panruti is a town, municipality and taluk headquarters of Cuddalore district, Tamil Nadu, India. Panruti is located between Cuddalore and Viluppuram. Panruti is famous for jackfruit and cashews. The jackfruit grown here is exported worldwide and is very sweet. It is a business center of Cuddalore district. It has been a great commercial area for more than a 200 years. The name Panruti came from pan meaning song and ruti meaning music in Tamil, as the place is where many saints and great religious singers such as nayanmars and vainavas sung. A 150-year-old government school was built here by the British East India Company and a more-than-1000-year-old temple Veeratteswarar temple is nearby in Thiruvathigai. As of 2011, the town had a population of 60,323.
About the municipality
Panruti Panchayat was established as Town Panchayat in 1886 . Panruti Town Panchayat was established
More Info
RECENT NEWS
1
President Pranab Mukherjee offers prayers at Kanchipuram`s Kamakshi Amman temple
2017-06-14
He also offered prayers at Sri Kanchi Kamakoti Peetham at Kanchipuram and also meet seers Jayendra Saraswati and Vijayendra Saraswati there.
2
DG Shipping probing Chennai oil spill incident, 2,000 personnel deployed for clean-up
2017-02-04
The mishap had taken place when "M T BW Maple", with a flag of "Isle of Man", was leaving after emptying Liquefied Petroleum Gas and M T Dawn, Kanchipuram, loaded with petroleum oil lubricant (POL), was on its way to berth at Kamarajar Port.
comments powered by