Pincode of Nindarda, Sawai Madhopur, Rajasthan is 322027
Pincode
322027
Name
Nindarda B.O
District
Sawai Madhopur
State
Rajasthan
Status
Branch Office(Delivery)
Head Office
Sawaimadhopur H.O
Sub Office
Soorwal S.O
Location
Sawaimadhopur Taluk of Sawai Madhopur District
Telephone No
Not Available
SPCC
BHARTPUR-321001
Department Info
Sawaimadhopur Division Jaipur HQ Region Rajasthan Circle
Address
Indian Postal Code System Consists of Six digits. The first to digits represent the state, the second two digits represent the district and the Third two digits represents the Post Office.In this case the first two digits

32

represents the state Rajasthan, the second two digits

20

represent the district Sawai Madhopur, and finally

27

represents the Post Office Nindarda B.O. Thus the Zip Code of Nindarda B.O, Sawai Madhopur, rajasthan is 322027
Sawai Madhopur Info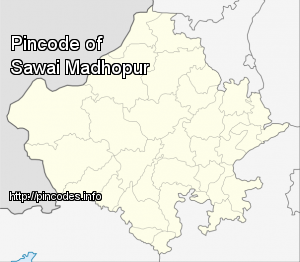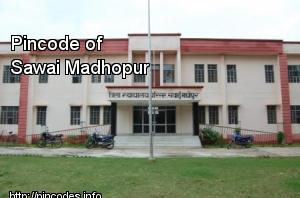 Sawai Madhopur (Hindi: सवाई माधोपुर ) is a city and Municipal Corporation (Nagar Parishad) in the Sawai Madhopur District in the Indian state of Rajasthan. It is the administrative headquarters of the district.
It is home to the Ranthambore National Park which includes the historic Ranthambore Fort, a UNESCO World Heritage Site. Sawai Madhopur is famous for the Trinetra Ganesh temple and its guavas, affectionately known as "Madhopur guavas" in Rajasthan.
History
Sawai Madhopur was built as a planned city by Maharaja Sawai Madho Singh I of Jaipur on 19 January 1763, who named the township after himself. On 19 January, Sawai Madhopur celebrates its foundation day.
Climate
Subtropical, dry climate with distinct winter, summer and rainy season.
Highest Temperature = 49.0C (May–June)
Lowest Temperature = 2.0 C (December–January)
AverMore Info
RECENT NEWS
1
After vandalism spree, Jawaharlal Nehru statue disrespected in Rajasthan's Bundi
2018-06-23
Several incidents of statue vandalism of famous personalities, including Mahatma Gandhi, Syama Prasad Mukherjee, E V Ramasamy Periyar and Vladimir Lenin, have been reported from various parts of the country over the last few months.
2
Couple killed in car accident in Rajasthan
2018-06-23
The bodies of the couple were handed over to family members after postmortem, police said.
comments powered by