Pincode of Rawatkhera, Bhilwara, Rajasthan is 311201
Pincode
311201
Name
Rawatkhera B.O
District
Bhilwara
State
Rajasthan
Status
Branch Office(Delivery)
Head Office
Bhilwara H.O
Sub Office
Jahazpur S.O
Location
Bhilwara Taluk of Bhilwara District
Telephone No
Not Available
SPCC
Bhilwara-311001
Department Info
Bhilwara Division Ajmer Region Rajasthan Circle
Address
Rajasthan 311201, India
Indian Postal Code System Consists of Six digits. The first to digits represent the state, the second two digits represent the district and the Third two digits represents the Post Office.In this case the first two digits

31

represents the state Rajasthan, the second two digits

12

represent the district Bhilwara, and finally

01

represents the Post Office Rawatkhera B.O. Thus the Zip Code of Rawatkhera B.O, Bhilwara, rajasthan is 311201
Bhilwara Info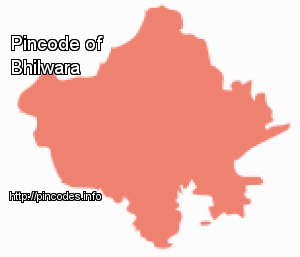 Bhilwara /biːlˈvɑːrə/ is a city in the Mewar region of Rajasthan, India.
History
Bhilwara
It most pioner city of Rajasthan. Tradition has it that it came to be known as Bhilwara because it was mostly inhabited by Bhils in old days. These Bhils were eventually driven away towards the hilly tracts and interior places of less importance by the ancestors of the peasant settlers. Ironically enough ,now very few Bhils live in this area.
Another version recounts that the present Bhilwara city had a mint where coins known as 'BHILADI' were minted and from this denomination was derived the name of the districtMore Info
RECENT NEWS
1
Rajya Sabha polls: All three BJP candidates elected unopposed from Rajasthan
2018-03-16
BJP candidates - Kirori Meena, Bhupender Yadav and Madan Lal Saini - were declared elected unopposed to the Rajya Sabha from Rajasthan.
2
Rajasthan shocker: 40-year-old woman gang-raped by six men, video uploaded on social media
2018-03-11
The victim, who is a labourer at a roadside dhaba in Kota, was gang-raped by six men nearly a month ago.
comments powered by