Pincode of Nathul, Rajasthan is 301401
Pincode
301401
Name
Gaduwas B.O
District
Alwar
State
Rajasthan
Status
Branch Office(Delivery)
Head Office
Bahror H.O
Sub Office
Ajerka S.O
Location
Mandawar Taluk of Alwar District
Telephone No
Not Available
SPCC
Alwar-301001
Department Info
Alwar Division Jaipur HQ Region Rajasthan Circle
Address
Gaduwas, Rajasthan, India
Indian Postal Code System Consists of Six digits. The first to digits represent the state, the second two digits represent the district and the Third two digits represents the Post Office.In this case the first two digits

30

represents the state Rajasthan, the second two digits

14

represent the district Alwar, and finally

01

represents the Post Office Gaduwas B.O. Thus the Zip Code of Gaduwas B.O, Alwar, rajasthan is 301401
Alwar Info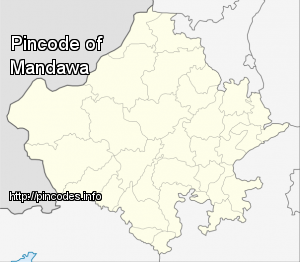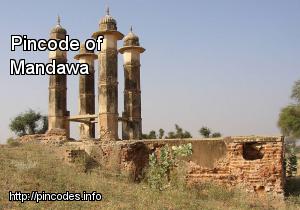 Not to be confused with Mandwa, a village in Maharashtra.
Mandawa is a town in Jhunjhunu district of Rajasthan in India. It is part of Shekhawati region. Mandawa is situated 190 km off Jaipur in the north. The town lies between latitude 28° 06' in the north and longitude 75° 20' in the east. Mandawa is known for its fort and havelis. The fort town of Mandawa is well connected with the other places in region through a good network of roads.
History
The City of Mandawa was made a thikana in the mid of 18th century by the Bhojraj Ji Kasubsub clan of Shekhawat Rajputs. About the origin of this town there have been earlier references to Mandu Jat as founder of the Mandawa village. He first established a dhani (hamlet) and dug a well here, which was completed on savan badi 5 samvat 1797 (1740 AD) (source – Shekhawati Bodh, Mandawa special issue, July 2005). Initially this place was known as 'Mandu kMore Info
RECENT NEWS
1
Road to Rajya Sabha & the suspense that unfolded: 10 points
2017-08-09
The victory charts for BJP stalwarts Amit Shah and Smriti Irani were no-brainers. It was the tussle between BJP nominee Balwantsinh Rajput and senior Congress leader Ahmed Patel that grabbed all eyeballs. 
2
Alwar incident: Muslim man who died, suffered severe internal injuries after beating
2017-04-07
Severe internal injuries in the stomach and chest led to death of the 55-year-old Pehlu Khan, who was thrashed by a mob over alleged cow smuggling, post mortem findings have shown.
comments powered by