Pincode of Kangniwal, Jalandhar, Punjab is 144032
Pincode
144032
Name
Kangniwal B.O
District
Jalandhar
State
Punjab
Status
Branch Office(Delivery)
Head Office
Phagwara H.O
Sub Office
Samrai S.O
Location
Phagwara Taluk of Jalandhar District
Telephone No
Not Available
SPCC
PHAGWARA-144401
Department Info
Kapurthala Division Chandigarh Region Region Punjab Circle
Address
Kangniwal, Punjab, India
Indian Postal Code System Consists of Six digits. The first to digits represent the state, the second two digits represent the district and the Third two digits represents the Post Office.In this case the first two digits

14

represents the state Punjab, the second two digits

40

represent the district Jalandhar, and finally

32

represents the Post Office Kangniwal B.O. Thus the Zip Code of Kangniwal B.O, Jalandhar, punjab is 144032
Jalandhar Info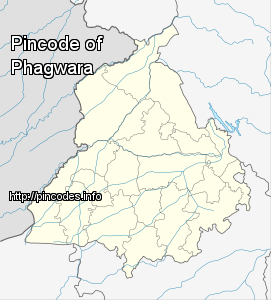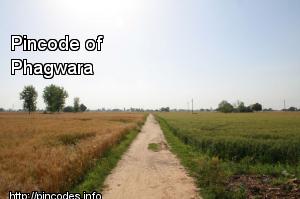 Phagwara is a city and it recently became municipal corporation in Kapurthala district in North India, in the central part of the Punjab. The city is internationally recognized because a large amount of NRI (Non-resident Indian) population belongs to this city. Before Phagwara was merged with Kapurthala district it was part of Jalandhar district.
Location
Phagwara lies on the Delhi–Amritsar national highway NH01 and is also served by the rail link between Delhi and Amritsar. It is located between the two big cities of Ludhiana and Jalandhar. Phagwara is 76 miles away from Chandigarh and 220 miles (355 km) from Delhi. Phagwara railway station is a junction, with rail and road links to other cities as well. Most major trains stop here, e.g. the Shatabdi Express. Some Famous Markets are Gaushalla Bazar, basan wala bazar and Guru Hargobind Nagar Market. Phagwara also has a 5-star Ecotel named Cabbana just on the outskirts of city<More Info
RECENT NEWS
1
This teen daughter of slain Indian Army captain will leave all Muslim-haters red faced – WATCH
2016-08-29
In a video, a Jalandhar-based girl tells us her story, where she talks extensively about her childhood, that was full of hatred for Pakistan, its citizens and Muslims.​
2
NRI crashes SUV at Attari Indo-Pak border, arrested
2015-11-17
The 42-year-old NRI from Canada, who originally hails from Jalandhar and was identified as Surinder Singh Kang.
comments powered by