Pincode of Elumnyu, Wokha, Nagaland is 797111
Pincode
797111
Name
Elumnyu B.O
District
Wokha
State
Nagaland
Status
Branch Office(Delivery)
Head Office
Kohima H.O
Sub Office
Wokha S.O
Location
Wokha Taluk of Wokha District
Telephone No
Not Available
SPCC
WOKHA-797111
Department Info
Nagaland Division North Eastern Region North Eastern Circle
Address
Wokha, Nagaland 797111, India
Indian Postal Code System Consists of Six digits. The first to digits represent the state, the second two digits represent the district and the Third two digits represents the Post Office.In this case the first two digits

79

represents the state Nagaland, the second two digits

71

represent the district Wokha, and finally

11

represents the Post Office Elumnyu B.O. Thus the Zip Code of Elumnyu B.O, Wokha, nagaland is 797111
Wokha Info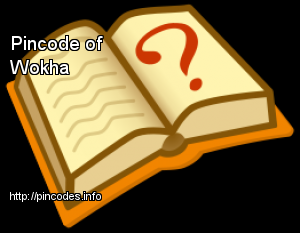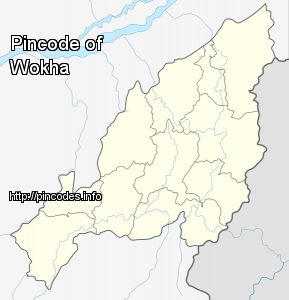 Wokha is a town and a town area committee in Wokha district in the Indian state of Nagaland. It is the third largest town in Nagaland. The word Wokha is derived from the Lotha language word for census. It is the district headquarters of Lotha Nagas, who commonly call themselves Kyong. Wokha is situated just below the legendary Naga Mountain peak of Mount Tiyi (elevation 1968 m).
History
In 1876 the British Government occupied Wokha as the district headquarters of the Naga Hills under Assam. By 1878 the headquarters was shifted to Kohima, but Wokha remained a subdivision. Later in 1889 the subdivision was shifted to Mokokchung. In 1957 Wokha became a subdivision again.
Geography and climate
Wokha is located at 26.1°N 94.27°E / 26.1; 94.27 at an averagMore Info
RECENT NEWS
1
Ceasefire pact with Nagaland insurgent groups extended for one more year
2018-04-21
The ceasefire agreement is between the central government and the National Socialist Council of Nagaland-Reformation and the National Socialist Council of Nagaland-Neopao Konyak/Kitovi.
2
IMD issues `severe weather warning` for parts of south, north-east India
2018-04-14
Thunderstorm accompanied with squall is very likely at isolated places over Assam, Meghalaya, Nagaland, Manipur, Mizoram, Tripura, Kerala and Lakshadweep. Fishermen in Maldives-Lakshadweep area too have been warned of heavy rain.
comments powered by