Pincode of Fazl Ali College, Mokokchung, Nagaland is 798601
Pincode
798601
Name
Fazl Ali College B.O
District
Mokokchung
State
Nagaland
Status
Branch Office(Delivery)
Head Office
Kohima H.O
Sub Office
Mokokchung S.O
Location
Ongpangkong Taluk of Mokokchung District
Telephone No
Not Available
SPCC
MOKOKCHUNG-798601
Department Info
Nagaland Division North Eastern Region North Eastern Circle
Address
Mokokchung, Nagaland, India
Indian Postal Code System Consists of Six digits. The first to digits represent the state, the second two digits represent the district and the Third two digits represents the Post Office.In this case the first two digits

79

represents the state Nagaland, the second two digits

86

represent the district Mokokchung, and finally

01

represents the Post Office Fazl Ali College B.O. Thus the Zip Code of Fazl Ali College B.O, Mokokchung, nagaland is 798601
Mokokchung Info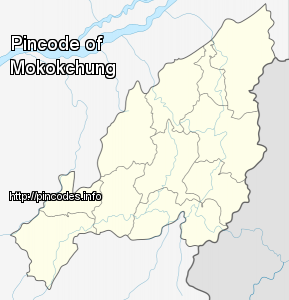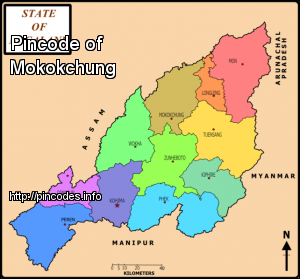 Mokokchung (Pron:/ˌməʊkɒkˈtʃʌŋ/) is a town and a municipality in Mokokchung district in the Indian state of Nagaland. It is the district headquarters as well as the main urban hub of Mokokchung district. Mokokchung is the cultural nervecentre of the Ao people and is economically and politically the most important urban centre in northern Nagaland. In fact it is third most important urban hub in all of Nagaland after Dimapur and Kohima. Besides this the Government of Nagaland has also recognised Mokokchung district as 'Land of Pioneers' because this place has produced a great number of luminaries in many fields. The town is made up of 16 wards of which Kumlong, Sangtemla, Alempang and Yimyu are the largest. Mokokchung is particularly noted for its extravagant Christmas, New Year, Moatsu and Tsungremong celebrations. Its tradition of celebrating Christmas and New Year midnight celebrations in the main town square is regarded as one of the unique features of Mokokchung. More Info
RECENT NEWS
1
IMD issues `severe weather warning` for parts of south, north-east India
2018-04-14
Thunderstorm accompanied with squall is very likely at isolated places over Assam, Meghalaya, Nagaland, Manipur, Mizoram, Tripura, Kerala and Lakshadweep. Fishermen in Maldives-Lakshadweep area too have been warned of heavy rain.
2
President Ram Nath Kovind presents Gallantry Awards and Distinguished Service Decorations - Pics
2018-03-28
Kirti Chakra and Shaurya Chakra were posthumously conferred on Major David Manlun and Major Satish Dahiya, who lost their lives while fighting with militants in Nagaland and Jammu and Kashmir.
comments powered by