Pincode of Meghalaya Secretariat, East Khasi Hills, Meghalaya is 793001
Pincode
793001
Name
Meghalaya Secretariat S.O
District
East Khasi Hills
State
Meghalaya
Status
Sub Office(Non Delivery)
Head Office
Shillong G.P.O.
Sub Office
Location
Shillong Taluk of East Khasi Hills District
Telephone No
03642-2222982
SPCC
SHILLONG GPO-793001
Department Info
Meghalaya Division Shillong HQ Region North Eastern Circle
Address
Secretariat Hills, Shillong, Meghalaya 793001, India
Indian Postal Code System Consists of Six digits. The first to digits represent the state, the second two digits represent the district and the Third two digits represents the Post Office.In this case the first two digits

79

represents the state Meghalaya, the second two digits

30

represent the district East Khasi Hills, and finally

01

represents the Post Office Meghalaya Secretariat S.O. Thus the Zip Code of Meghalaya Secretariat S.O, East Khasi Hills, meghalaya is 793001
East Khasi Hills Info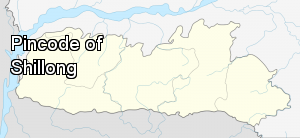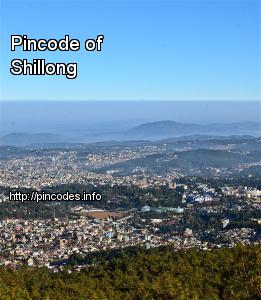 Shillong (English pronunciation: /ʃɪˈlɔːŋ/; Khasi: Shillong) is the capital and hill station of Meghalaya, also known as "The Abode of Clouds", one of the smallest states in India. It is the headquarters of the East Khasi Hills district and is situated at an average altitude of 4,908 feet (1,496 m) above sea level, with the highest point being Shillong Peak at 6,449 feet (1,966 m). Shillong is the 330th most populous city in India with population of 143,007 according to the 2011 census. It is said that the rolling hills around the town reminded the European settlers of Scotland. Hence, they would also refer to it as the "Scotland of the East".
<
More Info
RECENT NEWS
1
Meghalaya bypoll results 2018: CM Conrad Sangma wins South Tura constituency
2018-08-28
The NPP president secured a total of 13,656 votes.
2
More than 77% votes polled in Meghalaya bypolls
2018-08-24
The South Tura constituency, from where Chief Minister Conrad K Sangma is in the fray, witnessed 72.89 per cent of the 30,231 voters exercising their franchise.
comments powered by