Pincode of Mothegaon, Washim, Maharashtra is 444506
Pincode
444506
Name
Mothegaon B.O
District
Washim
State
Maharashtra
Status
Branch Office(Delivery)
Head Office
Akola H.O
Sub Office
Risod S.O
Location
Washim Taluk of Washim District
Telephone No
Not Available
SPCC
WASHIM-444505
Department Info
Akola Division Nagpur Region Maharashtra Circle
Address
Mothegaon Siddhivinayak Ganapati Mandir, Mothegaon, Maharashtra 444506, India
Indian Postal Code System Consists of Six digits. The first to digits represent the state, the second two digits represent the district and the Third two digits represents the Post Office.In this case the first two digits

44

represents the state Maharashtra, the second two digits

45

represent the district Washim, and finally

06

represents the Post Office Mothegaon B.O. Thus the Zip Code of Mothegaon B.O, Washim, maharashtra is 444506
Washim Info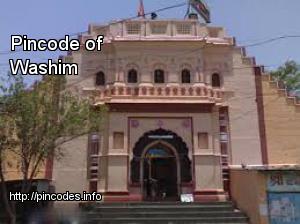 Washim  pronunciation (Marathi: वाशिम) is a city and a municipal council in Washim district in the Indian state of Maharashtra. Washim is the district headquarters of Washim district.
Etymology
Washim was known earlier as Vatsagulma and it was the seat of power of the Vakataka dynasty. Sarvasena the Second son of Pravarsena I was the founder of Vatsagulma Or Washim of today. His fourth generation son Harishena was one of the main patrons of the Ajanta Caves World Heritage Site. The house of Vakataka & their last generations supported Buddhism and supported all Buddhist arts.
History
Washim, is the place where Vatsa rishi performed penance and where many Gods came to bless him as a result of which it came to be known as Vatsagulma. Its mention as Vatsagulma is traced in Padma. In the Treta YugaMore Info
RECENT NEWS
1
Watch Lok Sabha election 2019 phase 3 voting live streaming on Zee News
2019-04-23
Voting in third phase of Lok Sabha election 2019 will be held in all 26 seats in Gujarat, 20 in Kerala, 2 in Goa, 1 each in Dadra and Nagar Haveli and Daman and Diu in the third phase on Tuesday. Besides, polling will also be held in four seats in Assam, five in Bihar, seven in Chhattisgarh, one in Jammu and Kashmir, 14 in Karnataka, 14 in Maharashtra, six in Odisha, 10 in Uttar Pradesh, five in West Bengal and one in Tripura.
2
Lok Sabha election 2019 live updates: PM Narendra Modi to campaign in Maharashtra and Rajasthan, Rahul Gandhi in Uttar Pradesh
2019-04-22
The high-pitched political campaign will continue across the country on Monday for the other four phases of Lok Sabha election 2019.
comments powered by