Pincode of Malegaon, Washim, Maharashtra is 444503
Pincode
444503
Name
Malegaon S.O
District
Washim
State
Maharashtra
Status
Sub Office(Delivery)
Head Office
Akola H.O
Sub Office
Location
Washim Taluk of Washim District
Telephone No
07254-231243
SPCC
WASHIM-444505
Department Info
Akola Division Nagpur Region Maharashtra Circle
Address
Malegaon, Maharashtra 444503, India
Indian Postal Code System Consists of Six digits. The first to digits represent the state, the second two digits represent the district and the Third two digits represents the Post Office.In this case the first two digits

44

represents the state Maharashtra, the second two digits

45

represent the district Washim, and finally

03

represents the Post Office Malegaon S.O. Thus the Zip Code of Malegaon S.O, Washim, maharashtra is 444503
Washim Info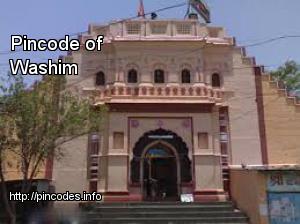 Washim  pronunciation (Marathi: वाशिम) is a city and a municipal council in Washim district in the Indian state of Maharashtra. Washim is the district headquarters of Washim district.
Etymology
Washim was known earlier as Vatsagulma and it was the seat of power of the Vakataka dynasty. Sarvasena the Second son of Pravarsena I was the founder of Vatsagulma Or Washim of today. His fourth generation son Harishena was one of the main patrons of the Ajanta Caves World Heritage Site. The house of Vakataka & their last generations supported Buddhism and supported all Buddhist arts.
History
Washim, is the place where Vatsa rishi performed penance and where many Gods came to bless him as a result of which it came to be known as Vatsagulma. Its mention as Vatsagulma is traced in Padma. In the Treta YugaMore Info
RECENT NEWS
1
Maharashtra approves 1% quota for orphans in government jobs
2018-01-19
The Maharashtra cabinet has approved one per cent reservation for orphans in government jobs under general category.
2
Madrassa cleric rapes 12-yr-old girl, molest another in Maharashtra
2018-01-18
Shockingly, three local politicians from Majalgaon village, from where the girl who was allegedly raped hailed, tried to pressurise her mother not to file a case against the cleric.
comments powered by