Pincode of Johe, Raigarh MH, Maharashtra is 402107
Pincode
402107
Name
Johe B.O
District
Raigarh(MH)
State
Maharashtra
Status
Branch Office(Delivery)
Head Office
Alibag H.O
Sub Office
Pen S.O
Location
Pen Taluk of Raigarh(MH) District
Telephone No
Not Available
SPCC
MUMBAI 99-400099
Department Info
Raigad Division Mumbai Region Maharashtra Circle
Address
Johe, Maharashtra 402107, India
Indian Postal Code System Consists of Six digits. The first to digits represent the state, the second two digits represent the district and the Third two digits represents the Post Office.In this case the first two digits

40

represents the state Maharashtra, the second two digits

21

represent the district Raigarh(MH), and finally

07

represents the Post Office Johe B.O. Thus the Zip Code of Johe B.O, Raigarh(MH), maharashtra is 402107
Raigarh MH Info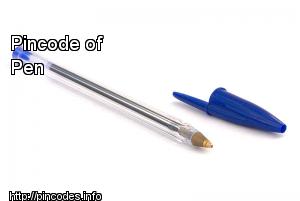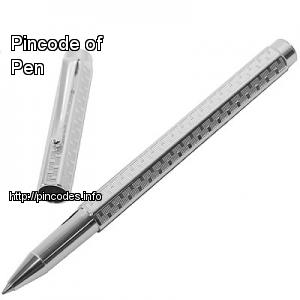 A pen (Latin: penna, feather) is a writing implement used to apply ink to a surface, such as paper, for writing or drawing. Historically, reed pens, quill pens, and dip pens were used, with a nib dipped in ink. Ruling pens allow precise adjustment of line width, and still find a few specialized uses, but technical pens such as the Rapidograph are more commonly used. Modern types also include ballpoint, rollerball, fountain, and felt or ceramic tip pens.
Types of pens
Modern
The main modern types of pens can be categorized by the kind of writing tip or point:
A ballpoint pen dispenses ink by rolling a small hard sphere, usually 0.7'Äď1.2†mm and made of brass, steel or tungsten carbide. The ink dries almost immediately on contact with paper. The ballpoint pen is usually reliable and comes in both inexpensive and expensive types. It has replaced the fountain pen as tMore Info
RECENT NEWS
1
Dahi handi festival: Two 'Govindas' dead, at least 117 injured in Maharashtra
2017-08-16
At least 117 'Govindas' were injured while forming human pyramids as part of the Dahi Handi festival in Mumbai.
2
`Dahi Handi` celebrated with nationalistic flavour in Maharashtra
2017-08-16
With the bar on heights of human pyramids relaxed by the Bombay High Court, the celebrations were organised with full gusto in Mumbai, Thane, Navi Mumbai, Palghar, Pune, Nashik, Kolhapur, Nagpur and other major cities.
comments powered by