Pincode of Dharasur, Parbhani, Maharashtra is 431521
Pincode
431521
Name
Dharasur B.O
District
Parbhani
State
Maharashtra
Status
Branch Office(Delivery)
Head Office
Parbhani H.O
Sub Office
Daithana S.O
Location
Gangakhed Taluk of Parbhani District
Telephone No
Not Available
SPCC
Parbhani-431401
Department Info
Pharbhani Division Aurangabad Region Maharashtra Circle
Address
Dharasur, Maharashtra 431521, India
Indian Postal Code System Consists of Six digits. The first to digits represent the state, the second two digits represent the district and the Third two digits represents the Post Office.In this case the first two digits

43

represents the state Maharashtra, the second two digits

15

represent the district Parbhani, and finally

21

represents the Post Office Dharasur B.O. Thus the Zip Code of Dharasur B.O, Parbhani, maharashtra is 431521
Parbhani Info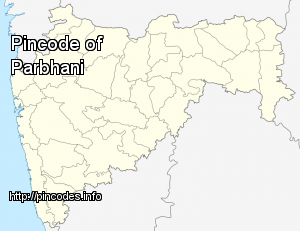 Parbhani (parbhani, IPA †[p…ôrbhNi]†) is a city in Maharashtra state of India. It is the administrative headquarters of Parbhani District. Parbhani is the 4th largest city in Marathwada region of the Maharashtra after Aurangabad, Nanded and Latur. Parbhani is around 200†km away from regional headquarter Aurangabad while it is 491†km away from state capital Mumbai. Along with entire Marathwada region, Parbhani was a part of the erstwhile Nizam State; later a part of Hyderabad State; after reorganization of states in 1956 it became a part of the then Bombay state; and from 1960 onwards it is part of the present Maharashtra state.
Parbhani is known for its Vasantrao Naik Marathwada Agricultural University which is one of only 4 agriculture universities of Maharashtra. Moreover, Parbhani is also famous for its annual urs festival at HazrMore Info
RECENT NEWS
1
Cyclone Mekunu turns 'very severe', may cause heavy showers along Maharashtra coast
2018-05-25
The lifeguard agency manning Goa's beaches has advised people not to venture into the sea for 72 hours from Thursday due to the cyclonic storm 'Mekunu'.
2
Maharashtra: Biennial election for four Council seats on June 25
2018-05-25
Biennial elections to the Maharashtra Legislative Council from two graduates' and two teachers' constituencies would be held on June 25, the Election Commission announced on Thursday. The term of MLCs from these four seats is ending on July 7.
comments powered by