Pincode of Sakorewani, Nashik, Maharashtra is 422209
Pincode
422209
Name
Sakorewani B.O
District
Nashik
State
Maharashtra
Status
Branch Office(Delivery)
Head Office
Malegaon H.O
Sub Office
Pimpalgaon Baswant S.O
Location
Niphad Taluk of Nashik District
Telephone No
Not Available
SPCC
Malegaon H O-423203
Department Info
Malegaon Division Aurangabad Region Maharashtra Circle
Address
Maharashtra 422209, India
Indian Postal Code System Consists of Six digits. The first to digits represent the state, the second two digits represent the district and the Third two digits represents the Post Office.In this case the first two digits

42

represents the state Maharashtra, the second two digits

22

represent the district Nashik, and finally

09

represents the Post Office Sakorewani B.O. Thus the Zip Code of Sakorewani B.O, Nashik, maharashtra is 422209
Nashik Info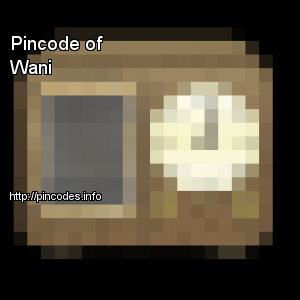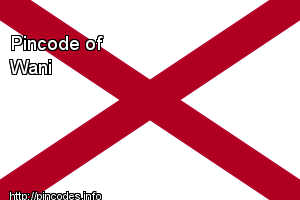 Wain/Wani may mean:
Vani (custom), a child marriage custom in tribal areas of Pakistan
Wani, Maharashtra, a city and a municipal council in Yavatmal district in the Indian state of Maharashtra
Wani (scholar), a legendary scholar, sent from Korea to Japan during the reign of Emperor Ōjin
Wani (dragon), a Japanese dragon translated as "sea monster", "crocodile", or "shark"
Mangifera caesia, wani, an Indonesian term for the fruit, that resembles the mango but with white flesh
Wani Books
...
More Info
RECENT NEWS
1
HAL Sukhoi Su-30 under-production fighter jet crashes in Nashik - watch
2018-06-28
There are no reports of any on-ground injuries while the two pilots inside the plane also ejected safely.
2
HAL orders probe into crash of Sukhoi Su-30 under-production fighter jet
2018-06-28
The Hindustan Aeronautics Limited (HAL) has ordered a probe into the crash of a Sukhoi Su-30 MKI during a sortie in local flying area of Ozar airport in Nashik on Wednesday. The aircraft was piloted by Wing Commander Prashant Nair and Squadron Leader L Biswal.
comments powered by