Pincode of Ekalara, Nanded, Maharashtra is 431717
Pincode
431717
Name
Ekalara B.O
District
Nanded
State
Maharashtra
Status
Branch Office(Delivery)
Head Office
Nanded H.O
Sub Office
Degloor S.O
Location
Degloor Taluk of Nanded District
Telephone No
Not Available
SPCC
Nanded HO-431601
Department Info
Nanded Division Aurangabad Region Maharashtra Circle
Address
431717, India
Indian Postal Code System Consists of Six digits. The first to digits represent the state, the second two digits represent the district and the Third two digits represents the Post Office.In this case the first two digits

43

represents the state Maharashtra, the second two digits

17

represent the district Nanded, and finally

17

represents the Post Office Ekalara B.O. Thus the Zip Code of Ekalara B.O, Nanded, maharashtra is 431717
Nanded Info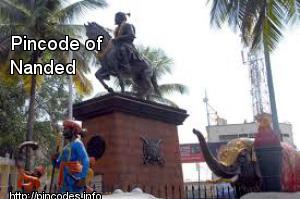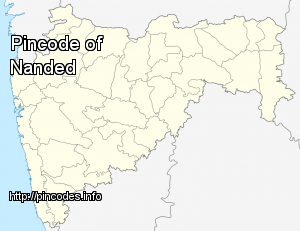 Nanded is the city in Maharashtra state of India. Nanded is 8th largest Urban agglomeration of Maharashtra. It is also headquarters of Nanded district and second largest city in Marathwada region after Aurangabad. Nanded has been a major place for Sikh pilgrimage. 10th Sikh Guru, Guru Gobind Singh made Nanded as his permanent abode and passed Guruship to Guru Granth Sahib before his death in Nanded. Nanded is located on the banks of Godavari river.Nanded was famous for its Vedic rituals on the sacred banks of river Godavari. Urvashi Ghat, Ram Ghat, Govardhan Ghat are some of them . Nanded has been the regional education hub which has Swami Ramanand Teerth Marathwada University at Vishnupuri. Nanded is also known for its health services.
History
One of the oldest and historic cities in the Marathwada region of Maharashtra, Nanded is situated on the north bank of the Godavari River. The Nanda dynasty ruled over Nanded for
...
More Info
RECENT NEWS
1
Bhima Koregaon violence: Pictures of suspects who allegedly killed Rahul Fatangale released
2018-06-09
Rahul Fatangale, 28, from Nanded was killed in the Bhima Koregaon violence.
2
Nanded Municipal Corporation Election Results 2017: Congress bags staggering 67 of the 73 seats in the 81-seat body
2017-10-13
The polling for the 81-seat Nanded Municipal Corporation was held on Wednesday.
comments powered by