Pincode of Malegaon Thadi, Ahmed Nagar, Maharashtra is 423602
Pincode
423602
Name
Malegaon Thadi B.O
District
Ahmed Nagar
State
Maharashtra
Status
Branch Office(Delivery)
Head Office
Shrirampur H.O
Sub Office
Kolpewadi S.O
Location
Kopergaon Taluk of Ahmed Nagar District
Telephone No
Not Available
SPCC
Pune-411001
Department Info
Shrirampur Division Pune Region Maharashtra Circle
Address
Indian Postal Code System Consists of Six digits. The first to digits represent the state, the second two digits represent the district and the Third two digits represents the Post Office.In this case the first two digits

42

represents the state Maharashtra, the second two digits

36

represent the district Ahmed Nagar, and finally

02

represents the Post Office Malegaon Thadi B.O. Thus the Zip Code of Malegaon Thadi B.O, Ahmed Nagar, maharashtra is 423602
Ahmed Nagar Info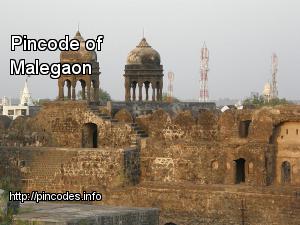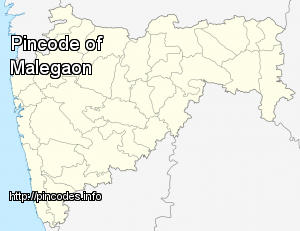 Malegaon is a city and a Municipal Corporation in Nashik District in the Indian state of Maharashtra. Malegaon is second largest city of Nashik district after Nashik city itself.
History
Malegaon is located on the Mumbai-Agra national highway (N.H.03) at the confluence of the Mausam and Girna rivers. Situated on the road linking Mumbai and Agra — now National Highway No 3 — it used to be a small junction known as Maliwadi (hamlet of gardens). It quickly gained the reputation for being a source of employment in 1740 when a local jahagirdar, Naro Shankar Raje Bahadur, started building a fort in the area. As the fort took 25 years, a sizeable number of Muslim workers and artisans from places like Surat and northern India settled in the area. After the British capture of the Malegaon fort in 1818, Muslims from Hyderabad migrated to the region. The 1857 revolt saw many Muslims from the north locate themselves here, and the patteMore Info
RECENT NEWS
1
BJP solely responsible for political crisis in Goa: Shiv Sena
2018-09-20
The Sena alleged that the BJP's ruling allies -- Maharashtrawadi Gomantak Party (MGP) and Goa Forward Party (GFP) -- were trying to destabilise the government, as leaders of these parties were vying for the top post in the state.
2
Maharashtra BJP MLA bats for 'urgent' Muslim reservation, attacks Fadnavis
2018-09-18
The Maharashtra government should immediately provide reservation to the Muslim community so that they can progress, said the BJP MLA.
comments powered by