Pincode of Deodaithan, Ahmed Nagar, Maharashtra is 413702
Pincode
413702
Name
Deodaithan B.O
District
Ahmed Nagar
State
Maharashtra
Status
Branch Office(Delivery)
Head Office
Ahmednagar H.O
Sub Office
Belwandi S.O
Location
Shrigonda Taluk of Ahmed Nagar District
Telephone No
Not Available
SPCC
PUNE H.O.-411001
Department Info
Ahmednagar Division Pune Region Maharashtra Circle
Address
Indian Postal Code System Consists of Six digits. The first to digits represent the state, the second two digits represent the district and the Third two digits represents the Post Office.In this case the first two digits

41

represents the state Maharashtra, the second two digits

37

represent the district Ahmed Nagar, and finally

02

represents the Post Office Deodaithan B.O. Thus the Zip Code of Deodaithan B.O, Ahmed Nagar, maharashtra is 413702
Ahmed Nagar Info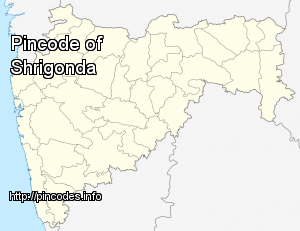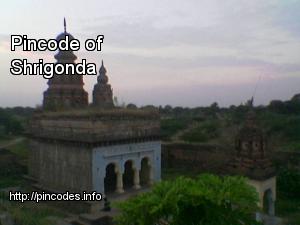 Shrigonda is an old city and a municipal council in Ahmednagar district in the Indian state of Maharashtra. The place is described as Santanchi Punyabhumi (Holy Land of Saints).
Historical monuments
The place consists of: '* Twelve Shivlingas, i.e. 12 temples of Lord Shiva,
A famous 16th Century temple of Surya (Sun), Shriram, Shrikrishna, Datta, Vitthal and Rakhumai, Ganesh, Vishnu, Shiva, Kalikamata, Ambikamata
Famous Shani Mandir
Jodhpurcha Maruti Temples
Bhairoba
Khandoba
Salvandevi
Shri Vitthal Kene Mandir and Narayan Ashram
shree swami samartha seva kendra
Tatya Maharaj matha
All these temples are of historical importance and are worshipped by Shrigodekars (people of Shrigonda).
Mythology
Saints
Eight saints are called
More Info
RECENT NEWS
1
Charges against 5000 protesters registered in Maharashtra's Marathwada
2018-08-13
Multiple incidents of violence were reported from Aurangabad and Marathawada at a rally organised on August 9 to demand Maratha reservation.
2
Will RSS, BJP condemn radical Hindu outfits who plan terror attacks: Chidambaram
2018-08-12
"Maharashtra ATS announced the arrest of three men affiliated to radical Hindu outfits. Who rules Maharashtra? The BJP. Hindu, Muslim or any other religion, radicalism is radicalism. Terror is terror. There is no purpose in burying one`s head in the sand," said Chidambaram on Twitter.
comments powered by