Pincode of Sirpoi, Shajapur, Madhya Pradesh is 465441
Pincode
465441
Name
Sirpoi B.O
District
Shajapur
State
Madhya Pradesh
Status
Branch Office(Delivery)
Head Office
Shajapur H.O
Sub Office
Agar Malwa S.O
Location
Agar Malwa Taluk of Shajapur District
Telephone No
Not Available
SPCC
NSPC UJJAIN-456001
Department Info
Ujjain Division Indore Region Madhya Pradesh Circle
Address
Agar Malwa, Madhya Pradesh 465441, India
Indian Postal Code System Consists of Six digits. The first to digits represent the state, the second two digits represent the district and the Third two digits represents the Post Office.In this case the first two digits

46

represents the state Madhya Pradesh, the second two digits

54

represent the district Shajapur, and finally

41

represents the Post Office Sirpoi B.O. Thus the Zip Code of Sirpoi B.O, Shajapur, madhya pradesh is 465441
Shajapur Info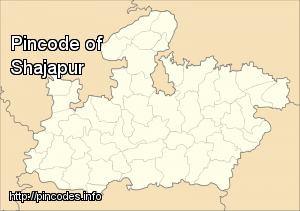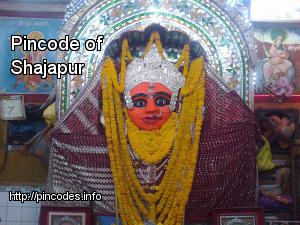 Shajapur is a City in Malwa region of Madhya Pradesh state in west-central India. It is the administrative headquarters of Shajapur District. It is a city and a municipality.
History
Shajapur is named after the Mughal emperor shahjahan, who resided here in 1640 for a short interval. Prior to that the town was known as Kankdikheda. The original name was Shahjahanpur, which was later shortened to Shajapur. In the 18th century the town became part of the dominion of the Maratha leader Sindhia, founder of the state of Gwalior, and was the headquarters of a district of Gwalior state until Indian independence in 1947. After Independence, Shajapur and its district became part of Madhya Bharat state, which was merged into Madhya Pradesh on 1 November 1956.
Geography
Shajapur is located at 23.43°N 76.27°E<More Info
RECENT NEWS
1
Lok Sabha Election 2019: Exit poll predicts massive win for BJP in Madhya Pradesh, Chhattisgarh and Rajasthan
2019-05-20
In Madhya Pradesh, the voting took place for 29 Lok Sabha seats in four phases--April 29,  May 6, May 12 and May 19. 
2
Full list of candidates going to polls in Madhya Pradesh in seventh phase of Lok Sabha election 2019
2019-05-19
The seats where polling will be held are - Dewas, Ujjain, Mandsaur, Ratlam, Dhar, Indore, Khargone and Khandwa - all currently held by the BJP.
comments powered by