Pincode of Uncher, Raisen, Madhya Pradesh is 464661
Pincode
464661
Name
Uncher B.O
District
Raisen
State
Madhya Pradesh
Status
Branch Office(Delivery)
Head Office
Vidisha H.O
Sub Office
Sanchi S.O
Location
Raisen Taluk of Raisen District
Telephone No
Not Available
SPCC
YES-464661
Department Info
Vidisha Division Bhopal HQ Region Madhya Pradesh Circle
Address
Madhya Pradesh 464661, India
Indian Postal Code System Consists of Six digits. The first to digits represent the state, the second two digits represent the district and the Third two digits represents the Post Office.In this case the first two digits

46

represents the state Madhya Pradesh, the second two digits

46

represent the district Raisen, and finally

61

represents the Post Office Uncher B.O. Thus the Zip Code of Uncher B.O, Raisen, madhya pradesh is 464661
Raisen Info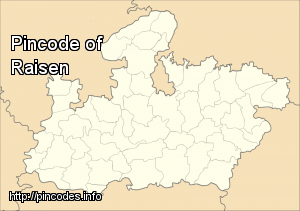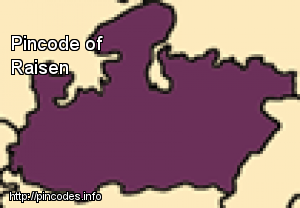 Raisen is a town and a municipality in Raisen district in the Indian state of Madhya Pradesh. It is the administrative headquarters of Raisen District. Raisen takes its name from the massive fort at the top of a hill. The town is located at the foot. The name is probably a corruption of Rajavasini or Rajasayan—the royal residence.
Geography
The region is predominantly agrarian.
Demographics
As of 2001 India census, Raisen had a population of 35,553. Males constitute 53% of the population and females 47%. Raisen has an average literacy rate of 66%, higher than the national average of 59.5%: male literacy is 72%, and female literacy is 59%. In Raisen, 15% of the population is under 6 years of age.
References
...
More Info
RECENT NEWS
1
Lok Sabha election results 2019: BJP wins 28 of 29 seats in Madhya Pradesh
2019-05-24
BJP has fielded Sadhvi Pragya Singh Thakur, facing trial in Malegaon blast case, from Bhopal seat in Lok Sabha elections. She is set to have direct contest with Congress heavyweight and former Madhya Pradesh chief minister Digvijay Singh.
2
BJP avenges assembly election defeat, routs Congress in Chhattisgarh
2019-05-24
The BJP maintained its superlative performance in Chattisgarh too as the party has grabbed lead in 9 out of 11 seats in the state. The Congress is leading in just two seats. In the 2014 Lok Sabha election, the BJP had bagged 10 seats and the Congress one. Interestingly, the Congress has never won more than one seat in Chhattisgarh in the three Lok Sabha elections since the formation of state from Madhya Pradesh in 2002.
comments powered by