Pincode of Umria Baloda, Mandsaur, Madhya Pradesh is 458883
Pincode
458883
Name
Umria Baloda B.O
District
Mandsaur
State
Madhya Pradesh
Status
Branch Office(Delivery)
Head Office
Mandsaur H.O
Sub Office
Shamgarh S.O
Location
Garoth Taluk of Mandsaur District
Telephone No
Not Available
SPCC
Indore-452001
Department Info
Mandsaur Division Indore Region Madhya Pradesh Circle
Address
Baloda, Madhya Pradesh, India
Indian Postal Code System Consists of Six digits. The first to digits represent the state, the second two digits represent the district and the Third two digits represents the Post Office.In this case the first two digits

45

represents the state Madhya Pradesh, the second two digits

88

represent the district Mandsaur, and finally

83

represents the Post Office Umria Baloda B.O. Thus the Zip Code of Umria Baloda B.O, Mandsaur, madhya pradesh is 458883
Mandsaur Info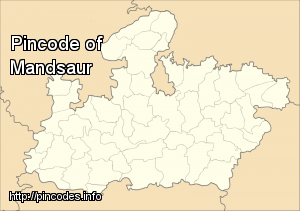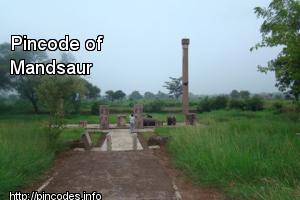 Mandsaur or Mandsour is a city in the Malwa region and district of Madhya Pradesh state of central India. It is the administrative headquarters of Mandsaur District. Mandsaur is rich in archaeological and historical heritage But what makes it famous is the temple of Lord Pashupatinath located on the bank of Shivna river. Its idol has parallel only in Nepal. The most common language is Malvi (Rajasthani and Hindi Mixed).It is also famous for large production of Opium around the world. The slate pencil industry is the main industry of the district.
Origin of name
The name Mandsaur evolved from Marhsaur, which originated from Marh and Saur (or Dasaur), two of the villages which merged in the town.The town was known as Dashapura in ancient times. The city consists of ten 'puras', which gave it the name Dashpura (ten puras). Some people (Shobhit shrivastava and his friend) also say that the name originated from
...
More Info
RECENT NEWS
1
Mandsaur BJP leader murder: Main accused Manish Bairagi arrested
2019-01-19
Bandhwar, the President of Mandsaur Municipal Corporation, was shot dead on Thursday in Mandsaur's Nai Abaadi. 
2
Mandsaur rape accused brought shame to all Muslims: BJP MLA
2018-07-02
The statement made by BJP MLA from Agar Malwa, Gopal Parmar, comes days after the eight-year-old girl was abducted and brutally raped in Mandsaur district of MP.
comments powered by