Pincode of Maladakal, Raichur, Karnataka is 584113
Pincode
584113
Name
Maladakal B.O
District
Raichur
State
Karnataka
Status
Branch Office(Delivery)
Head Office
Raichur H.O
Sub Office
Gabbur S.O
Location
Deodurga Taluk of Raichur District
Telephone No
Not Available
SPCC
RAICHUR-584101
Department Info
Raichur Division North Karnataka Region Karnataka Circle
Address
Maladakal, Karnataka 584113, India
Indian Postal Code System Consists of Six digits. The first to digits represent the state, the second two digits represent the district and the Third two digits represents the Post Office.In this case the first two digits

58

represents the state Karnataka, the second two digits

41

represent the district Raichur, and finally

13

represents the Post Office Maladakal B.O. Thus the Zip Code of Maladakal B.O, Raichur, karnataka is 584113
Raichur Info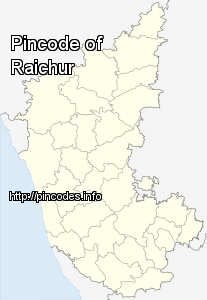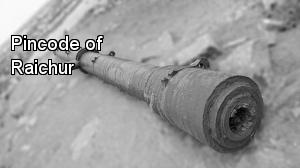 Raichur is a city municipality in the district of Raichur in the south indian state of Karnataka. Raichur, located between Krishna and Tungabhadra rivers, is the headquarters of Raichur district. It is located 409 km from the state capital, Bengaluru.
History
Raichur has a rich history, having been a part of various empires, such as the Bahmanis and Vijayanagara and Hyderabad. The city is famous for its imposing Raichur Fort. Here, stone inscriptions have been found in Persian and Arabic which belonged to the bastion of the fort, referring to its construction in 1294. Among the ruins of the immense fort are many irrigation tanks and old temples. The fort was built by Kakatiya king Rudra in 1284 CE which passed on to the Vijayanagar kingdom after the decline of the Kakatiyas. Thereafter the fort was under dispute for nearly two centuries. It was captured by the Bahmanis in 1323 CE. Saluva Narasimha Raya expressed a wish in his
More Info
RECENT NEWS
1
Three Indian Mujahideen activists get life imprisonment in Karnataka
2017-04-14
Three Indian Mujahideen activists were sentenced to life imprisonment by a court here for making explosives and conspiring with the outfit's founder Riyaz Bhatkal to carry out terror attacks here and other places in the country.
2
Assembly by-poll results 2017 LIVE: BJP ahead in Delhi, Himachal Pradesh, Rajasthan; Congress​ leading in Karnataka ​
2017-04-13
The Assembly constituencies where by-polls were held on Sunday are Rajouri Garden in Delhi, Littipara in Jharkhand, Nanjangud and Gundlupet in Karnataka, Dholpur in Rajasthan, Kanthi Dakshin in West Bengal, Ater and Bandhavgarh in Madhya Pradesh, Bhoranj in Himachal Pradesh and Dhemaji in Assam.
comments powered by