Pincode of Nagoor, Gulbarga, Karnataka is 585322
Pincode
585322
Name
Nagoor B.O
District
Gulbarga
State
Karnataka
Status
Branch Office(Delivery)
Head Office
Gulbarga H.O
Sub Office
Ratkal S.O
Location
Gulbarga Taluk of Gulbarga District
Telephone No
Not Available
SPCC
Gulbarga-585101
Department Info
Gulbarga Division North Karnataka Region Karnataka Circle
Address
Nagur, Karnataka 585322, India
Indian Postal Code System Consists of Six digits. The first to digits represent the state, the second two digits represent the district and the Third two digits represents the Post Office.In this case the first two digits

58

represents the state Karnataka, the second two digits

53

represent the district Gulbarga, and finally

22

represents the Post Office Nagoor B.O. Thus the Zip Code of Nagoor B.O, Gulbarga, karnataka is 585322
Gulbarga Info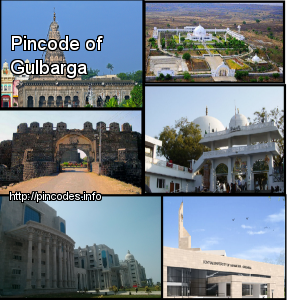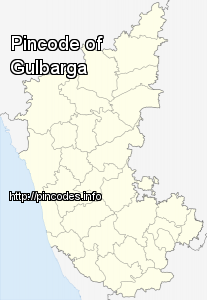 Kalaburagi (officially Kalaburagi City, also known as Gulbarga) is a city in the Indian state of Karnataka, India. It is the administrative headquarters of the Kalaburagi District and a major city of the North Karnataka region. Kalaburagi is 623ákm north of the state capital of Bengaluru and 220ákm from Hyderabad. Although previously part of Hyderabad State, it was incorporated into a newly formed Mysore State (now known as Karnataka) through the States Reorganisation Act in 1956.
Kalaburagi is famous for toordal Pigeon pea and the limestone deposits are more in Kalaburagi District. As per data released by Govt. of India for Census 2011, Kalaburagi is an Urban Agglomeration coming under category of Class I UAs/Towns. Kalaburagi city is governed by Municipal Corporation and is in Kalaburagi Urban Region. It is a rapidly urbanizing city which comes under Kalaburagi Metropolitan area. The city is well known for its many places of architecturMore Info
RECENT NEWS
1
New lease of life to `Third Front` as Congress and JDS defeat BJP in battle for Karnataka
2018-05-20
The outcome in Karnataka has given a glimpse to the regional parties and the Congress on what could happen if a combined opposition takes on the BJP. 
2
BS Yeddyurappa: Seasoned oarsman who failed to anchor BJP boat in Karnataka
2018-05-20
From the mundane existence as a government clerk, BS Yeddyurappa became the chief minister for a third time on Thursday, but broke his own record of the most short-lived head of government in Karnataka on Saturday, as he bowed out of office in two days.
comments powered by