Pincode of GB M S K Mill, Gulbarga, Karnataka is 585103
Pincode
585103
Name
GB M.S.K.Mill S.O
District
Gulbarga
State
Karnataka
Status
Sub Office(Non Delivery)
Head Office
Gulbarga H.O
Sub Office
Location
Gulbarga Taluk of Gulbarga District
Telephone No
08472-263817
SPCC
Gulbarga-585101
Department Info
Gulbarga Division North Karnataka Region Karnataka Circle
Address
Indian Postal Code System Consists of Six digits. The first to digits represent the state, the second two digits represent the district and the Third two digits represents the Post Office.In this case the first two digits

58

represents the state Karnataka, the second two digits

51

represent the district Gulbarga, and finally

03

represents the Post Office GB M.S.K.Mill S.O. Thus the Zip Code of GB M.S.K.Mill S.O, Gulbarga, karnataka is 585103
Gulbarga Info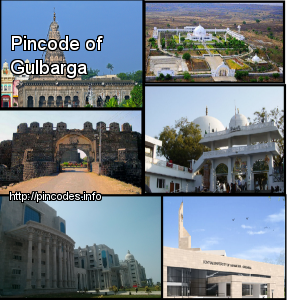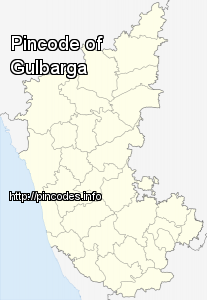 Kalaburagi (officially Kalaburagi City, also known as Gulbarga) is a city in the Indian state of Karnataka, India. It is the administrative headquarters of the Kalaburagi District and a major city of the North Karnataka region. Kalaburagi is 623 km north of the state capital of Bengaluru and 220 km from Hyderabad. Although previously part of Hyderabad State, it was incorporated into a newly formed Mysore State (now known as Karnataka) through the States Reorganisation Act in 1956.
Kalaburagi is famous for toordal Pigeon pea and the limestone deposits are more in Kalaburagi District. As per data released by Govt. of India for Census 2011, Kalaburagi is an Urban Agglomeration coming under category of Class I UAs/Towns. Kalaburagi city is governed by Municipal Corporation and is in Kalaburagi Urban Region. It is a rapidly urbanizing city which comes under Kalaburagi Metropolitan area. The city is well known for its many places of architecturMore Info
RECENT NEWS
1
Kerala the best governed among big states in India, Himachal tops the small states` list: Report
2018-07-23
Tamil Nadu, Telangana, Karnataka and Gujarat followed Kerala among the top five states delivering good governance, according to the report.
2
Hyderabad techie lynched: Cops arrest 30 as family seeks justice
2018-07-16
Azam's brother Mohammad Akram, also a techie, urged the Telangana government to take up the issue with the Karnataka government for a proper investigation into the incident.
comments powered by