Pincode of Akingam, Ananthnag, Jammu And Kashmir is 192201
Pincode
192201
Name
Akingam B.O
District
Ananthnag
State
Jammu And Kashmir
Status
Branch Office(Delivery)
Head Office
Anantnag H.O
Sub Office
Achabal S.O
Location
Taluk of Ananthnag District
Telephone No
Not Available
SPCC
SRINAGAR GPO-190001
Department Info
Srinagar Division Srinagar HQ Region Jammukashmir Circle
Address
Indian Postal Code System Consists of Six digits. The first to digits represent the state, the second two digits represent the district and the Third two digits represents the Post Office.In this case the first two digits

19

represents the state Jammu And Kashmir, the second two digits

22

represent the district Ananthnag, and finally

01

represents the Post Office Akingam B.O. Thus the Zip Code of Akingam B.O, Ananthnag, jammu and kashmir is 192201
Ananthnag Info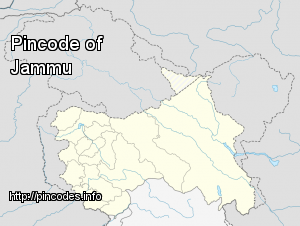 Jammu  pronunciation  is the largest city in the Jammu Division and the winter capital of state of Jammu and Kashmir. It is situated on the banks of Tawi river. It is administered by a municipal corporation.
Geography
Jammu is located at 32.73°N 74.87°E / 32.73; 74.87. It has an average elevation of 327 m (1,073 ft). Jammu city lies at uneven ridges of low heights at the Shivalik hills. It is surrounded by Shivalik range to the north, east and southeast while the Trikuta Range surrounds it in the north-west. It is approximately 600 kilometres (370 mi) from the national capital, New Delhi.
The city spreads around the Tawi river with the old city overlooking it from the north (right bank) while the new neighbourhoods spread around the More Info
RECENT NEWS
1
Pakistan backs UN over report alleging atrocities by India in Jammu and Kashmir
2018-07-19
India had strongly rejected the first-of-its-kind UN report alleging human rights violations in Jammu and Kashmir, calling it "fallacious, tendentious and motivated".
2
Terrorists attack National Conference leader's home, 1 policeman killed
2018-07-17
Terrorists on Monday evening carried out an attack on a police post outside the residence of National Conference leader Gh Muhadin in Pulwama in Jammu and Kashmir. Two policemen got injured in the attack, of which one later succumbed to his injuries.
comments powered by