Pincode of Takarma, Surat, Gujarat is 394540
Pincode
394540
Name
Takarma B.O
District
Surat
State
Gujarat
Status
Branch Office(Delivery)
Head Office
Nanpura H.O
Sub Office
Olpad S.O
Location
Olpad Taluk of Surat District
Telephone No
Not Available
SPCC
SURAT-395003
Department Info
Surat Division Vadodara Region Gujarat Circle
Address
Takarma, Gujarat 394540, India
Indian Postal Code System Consists of Six digits. The first to digits represent the state, the second two digits represent the district and the Third two digits represents the Post Office.In this case the first two digits

39

represents the state Gujarat, the second two digits

45

represent the district Surat, and finally

40

represents the Post Office Takarma B.O. Thus the Zip Code of Takarma B.O, Surat, gujarat is 394540
Surat Info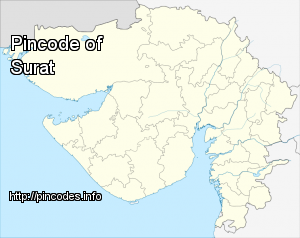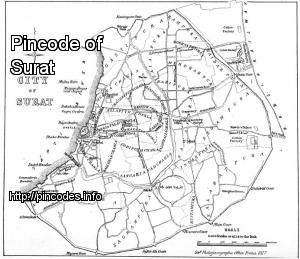 Surat, previously known as Suryapur, is a city in the Indian state of Gujarat. It is the administrative capital of the Surat district. The city is located 284 kilometres (176 mi) south of the state capital, Gandhinagar; 265 kilometres (165 mi) south of Ahmedabad; and 289 kilometres (180 mi) north of Mumbai. The city centre is located 22 km (14 mi) south of the Tapti River.
Surat had a population of 4.6 million at the 2011 census, making it the second largest city in the state of Gujarat, after Ahmedabad. It is the seventh largest city and ninth largest urban agglomeration of India. Surat is the 34th-largest city by area and 4th-fastest developing cities in a study conducted by the City Mayors Foundation, an international think tank on urban affairs. The city registered an annualised GDP growth rate of 11.5 per cent over the seven fiscal years between 2001 and 2008. Surat was awarded "best city" by the Annual Survey of India's City-Systems (ASICMore Info
RECENT NEWS
1
Patidars create ruckus, BJP president Amit Shah booed at event in Surat
2016-09-09
BJP president Amit Shah along with Chief Minister Vijay Rupani and other party leaders were booed off stage as the members of Hardik Patel's Patidar Anamat Andolan Samiti created ruckus and vanadalised furniture at a programme to felicitate Patel leaders here.
2
Shift Hardik Patel to another prison: Surat jail officials to Court
2016-03-16
Authorities of Lajpore jail want their high-profile inmate Hardik Patel, the Patel quota agitation leader, to be shifted to another prison because of his "uncivilised behaviour" and recovery of mobile phones and other items from his possession that they said posed "threat" to security of the facility here.
comments powered by