Pincode of Chhapti, Surat, Gujarat is 394375
Pincode
394375
Name
Chhapti B.O
District
Surat
State
Gujarat
Status
Branch Office(Delivery)
Head Office
Bardoli H.O
Sub Office
Uchchhal S.O
Location
Uchchhal Taluk of Surat District
Telephone No
Not Available
SPCC
SURAT-395003
Department Info
Bardoli Division Vadodara Region Gujarat Circle
Address
Chhapti, Gujarat, India
Indian Postal Code System Consists of Six digits. The first to digits represent the state, the second two digits represent the district and the Third two digits represents the Post Office.In this case the first two digits

39

represents the state Gujarat, the second two digits

43

represent the district Surat, and finally

75

represents the Post Office Chhapti B.O. Thus the Zip Code of Chhapti B.O, Surat, gujarat is 394375
Surat Info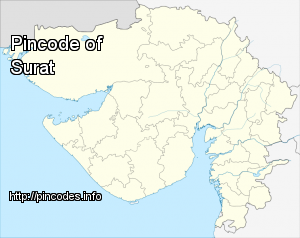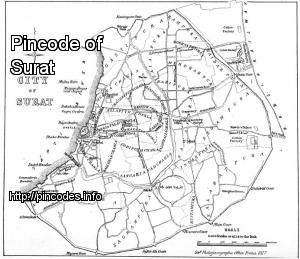 Surat, previously known as Suryapur, is a city in the Indian state of Gujarat. It is the administrative capital of the Surat district. The city is located 284 kilometres (176 mi) south of the state capital, Gandhinagar; 265 kilometres (165 mi) south of Ahmedabad; and 289 kilometres (180 mi) north of Mumbai. The city centre is located 22 km (14 mi) south of the Tapti River.
Surat had a population of 4.6 million at the 2011 census, making it the second largest city in the state of Gujarat, after Ahmedabad. It is the seventh largest city and ninth largest urban agglomeration of India. Surat is the 34th-largest city by area and 4th-fastest developing cities in a study conducted by the City Mayors Foundation, an international think tank on urban affairs. The city registered an annualised GDP growth rate of 11.5 per cent over the seven fiscal years between 2001 and 2008. Surat was awarded "best city" by the Annual Survey of India's City-Systems (ASICMore Info
RECENT NEWS
1
Woman who accused ex-BJP MLA Jayanti Bhanushali of rape untraceable: Surat cop
2018-07-16
Surat police on Sunday said the woman who had lodged a rape case against former BJP MLA Jayanti Bhanushali, which led to his ouster from the party, was untraceable.
2
Meet Asmita Baa Gohil - Surat's sword-wielding beautiful 'lady don' who loves expensive cars, bikes
2018-05-26
Asmita Baa Gohil, who is known as the "Lady Don" of Surat, has several criminal cases registered against her.
comments powered by