Pincode of Timba Road, Panch Mahals, Gujarat is 388710
Pincode
388710
Name
Timba Road S.O
District
Panch Mahals
State
Gujarat
Status
Sub Office(Delivery)
Head Office
Godhra H.O
Sub Office
Location
Godhra Taluk of Panch Mahals District
Telephone No
0267-281616
SPCC
GODHRA-389001
Department Info
Panchmahals Division Vadodara Region Gujarat Circle
Address
Timba Road, Gujarat 388710, India
Indian Postal Code System Consists of Six digits. The first to digits represent the state, the second two digits represent the district and the Third two digits represents the Post Office.In this case the first two digits

38

represents the state Gujarat, the second two digits

87

represent the district Panch Mahals, and finally

10

represents the Post Office Timba Road S.O. Thus the Zip Code of Timba Road S.O, Panch Mahals, gujarat is 388710
Panch Mahals Info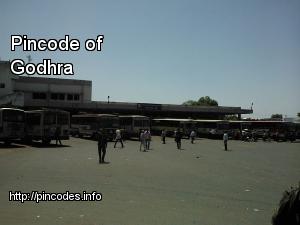 Godhra is a Municipality in Panchmahal district in Indian state of Gujarat. It is the administrative headquarters of the Panchmahal district. Originally the name came from gou which means "cow" and dhara which has two meanings: one in Sanskrit which means "hold" or "land" and the other in Hindi which means "flow": It means the Land of the Cow.People of Godhra are very festive. Godhra is very well known for its Garba-Festival.
Godhra is widely known in India and internationally for being the starting point of the 2002 Gujarat violence. Statewide religious riots between Hindus and Muslims began after the Godhra train burning incident near the Godhra railway station on 27 February 2002, where about 56 Hindu pilgrims were burnt alive by Muslims.
Religious importance
Godhra is one of the religious places in the India which has four bethaks (temples) for Vaishnav Sampraday. There are two main seats of
..
More Info
RECENT NEWS
1
Over 5,000 Gujarat farmers battling land acquisition seek 'death'
2018-04-25
Harshad Patel, Collector, Bhavnagar, said that the farmers had dropped these letters, in which they have demanded permission for "icchha mrityu", at the registry branch of the collectorate.
2
2002 Naroda Patiya riot cases: Gujarat HC lashes out at SIT, says probe had several shortfalls
2018-04-22
The high court criticised the investigating officer of the SIT, saying that witnesses' statements were recorded "in blatant breach" of the provisions of section 161 and 162 of the CrPC as he obtained signatures of the witnesses and police officers on their statements.
comments powered by