Pincode of Kaliari, Navsari, Gujarat is 396540
Pincode
396540
Name
Kaliari B.O
District
Navsari
State
Gujarat
Status
Branch Office(Delivery)
Head Office
Bilimora H.O
Sub Office
Fadvel S.O
Location
Chikhli Taluk of Navsari District
Telephone No
Not Available
SPCC
BILIMORA-396321
Department Info
Navsari Division Vadodara Region Gujarat Circle
Address
Gujarat 396540, India
Indian Postal Code System Consists of Six digits. The first to digits represent the state, the second two digits represent the district and the Third two digits represents the Post Office.In this case the first two digits

39

represents the state Gujarat, the second two digits

65

represent the district Navsari, and finally

40

represents the Post Office Kaliari B.O. Thus the Zip Code of Kaliari B.O, Navsari, gujarat is 396540
Navsari Info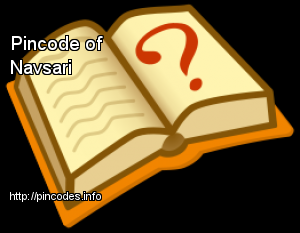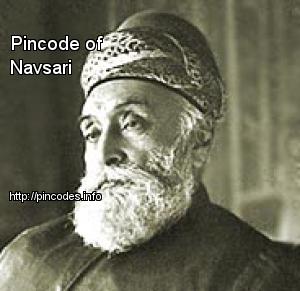 Navsari is a city and municipality in the Surat Metropolitan Region and also the administrative headquarters Navsari District of Gujarat, India. Navsari is also the Twin City of Surat, and only 37 km south of Surat.
Geography
Navsari is located at 20.95°N 72.93°E / 20.95; 72.93. It has an average elevation of 9m (29') above sea level. The city is located in southern Gujarat and is situated near the Purna River, within a few kilometres of the river's delta, which is west of the city and empties into the Gulf of Khambhat.
Weather in Navsari is sunny from September to May, rainy from June to August. The average maximum and minimum temperatures are 40 °C (104 °F) and 18 °C (64 °F) respectively. The average annual rainfall is 122 cm (48 in).
The soil of thMore Info
RECENT NEWS
1
Over 5,000 Gujarat farmers battling land acquisition seek 'death'
2018-04-25
Harshad Patel, Collector, Bhavnagar, said that the farmers had dropped these letters, in which they have demanded permission for "icchha mrityu", at the registry branch of the collectorate.
2
2002 Naroda Patiya riot cases: Gujarat HC lashes out at SIT, says probe had several shortfalls
2018-04-22
The high court criticised the investigating officer of the SIT, saying that witnesses' statements were recorded "in blatant breach" of the provisions of section 161 and 162 of the CrPC as he obtained signatures of the witnesses and police officers on their statements.
comments powered by