Pincode of Rajeev Nagar Road No 21 Patna, Bihar is 800011
21, Rajeev Nagar Road, Rajeev Nagar, Patna, Bihar 800011, India
Pincode
800011
Name
Dighaghat S.O
District
Patna
State
Bihar
Status
Sub Office(Delivery)
Head Office
Patna G.P.O.
Sub Office
Location
Dinapur-Cum-Khagaul Taluk of Patna District
Telephone No
0612-2262561
SPCC
PATNA-800001
Department Info
Patna Division Patna HQ Region Bihar Circle
Address
Digha Ghat, Patna, Bihar, India
Indian Postal Code System Consists of Six digits. The first to digits represent the state, the second two digits represent the district and the Third two digits represents the Post Office.In this case the first two digits

80

represents the state Bihar, the second two digits

00

represent the district Patna, and finally

11

represents the Post Office Dighaghat S.O. Thus the Zip Code of Dighaghat S.O, Patna, bihar is 800011
Patna Info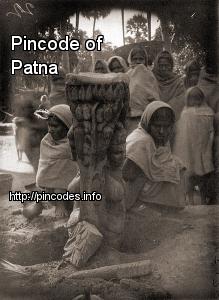 Patna /ˈpætnə, ˈpʌt-/ (Devanāgarī: पटना) is the capital and largest city of the state of Bihar in India. Patna is the second largest city in eastern India after Kolkata. It had an estimated population of 1.68 million in 2011, making it the 19th largest city in India. With over 2 million people, its urban agglomeration is the 18th largest in India. Patna also serves as the seat of Patna High Court.
One of the oldest continuously inhabited places in the world. Patna was founded in 490More Info
RECENT NEWS
1
Technical fault grounds IAF plane carrying mortal remains of CRPF personnel in Patna
2019-02-17
A problem in the IAF aircraft's engine compartment resulted in a number of other planes being arranged for the six coffins to be taken back to native places.
2
Union Cabinet approves Patna Metro Rail project comprising two corridors
2019-02-15
Rs.13,365.77 crore metro project is likely to be completed in five years.
comments powered by