Pincode of Dhundo, Jamui, Bihar is 811314
Pincode
811314
Name
Dhundo B.O
District
Jamui
State
Bihar
Status
Branch Office(Delivery)
Head Office
Jamui H.O
Sub Office
Sono S.O
Location
Khaira Taluk of Jamui District
Telephone No
Not Available
SPCC
PATNA SPCC-800001
Department Info
Monghyr Division Patna HQ Region Bihar Circle
Address
811314, India
Indian Postal Code System Consists of Six digits. The first to digits represent the state, the second two digits represent the district and the Third two digits represents the Post Office.In this case the first two digits

81

represents the state Bihar, the second two digits

13

represent the district Jamui, and finally

14

represents the Post Office Dhundo B.O. Thus the Zip Code of Dhundo B.O, Jamui, bihar is 811314
Jamui Info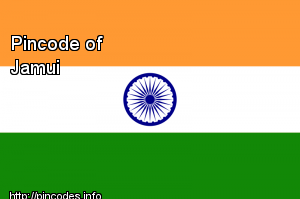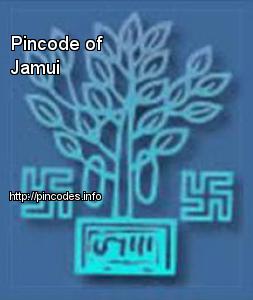 Jamui is a city and a municipality in Jamui district in the Indian state of Bihar. It is the district headquarters of Jamui district. Jamui was formed as a district on 21 February 1991 as a result of its separation from Munger.
Historical existence of Jamui has been observed from the Period of Mahabharta war. Archaeological and historical evidence shows its close association with Jain tradition for a long past to the present time.
There are mainly two hypotheses which have been mentioned by historians regarding the origin of the name of the district Jamui. The first hypothesis said that the name of Jamui derived from "Jambhiya Gram" or "Jribhikgram" village, which has the place of attaining 'Omniscience' (Kevala Jnana) of Vardhaman Mahavira and according to another hypothesis the name Jamui is originated from Jambuwani.
Geography
Jamui is located at
...
More Info
RECENT NEWS
1
Jamui Lok Sabha constituency
2019-03-29
In the 2014 election, Chirag Kumar Paswan, son of Lok Jan Shakti Party (LJP) chief Ram Vilas Paswan, won from the Jamui constituency.
2
JDU leader Pragati Mehta's wife commits suicide, no note found
2018-05-24
The wife of Janata Dal United (JDU) spokesperson and media in-charge Pragati Mehta has committed suicide reportedly by hanging herself from a ceiling fan inside her paternal house in Gidhaur in Jamui district. Mehta's wife Khushboo Kumari took the extreme step on Tuesday night.
comments powered by