Pincode of Pulia, Buxar, Bihar is 802102
Pincode
802102
Name
Pulia B.O
District
Buxar
State
Bihar
Status
Branch Office(Delivery)
Head Office
Buxar H.O
Sub Office
Buxar Jail S.O
Location
Buxar Taluk of Buxar District
Telephone No
Not Available
SPCC
BUXAR-802101
Department Info
Bhojpur Division Patna HQ Region Bihar Circle
Address
Pulia Road, Buxar, Bihar 802102, India
Indian Postal Code System Consists of Six digits. The first to digits represent the state, the second two digits represent the district and the Third two digits represents the Post Office.In this case the first two digits

80

represents the state Bihar, the second two digits

21

represent the district Buxar, and finally

02

represents the Post Office Pulia B.O. Thus the Zip Code of Pulia B.O, Buxar, bihar is 802102
Buxar Info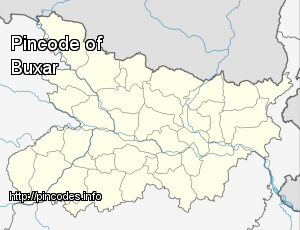 Buxar is a city in the state of Bihar in the eastern part of India bordering eastern Uttar Pradesh. It is the headquarters of Buxar District.
Demography
As of 2011 India census, Buxar had a population of 1707643. Males constitute 52.65% of the population and females 47.35%. Buxar has an average literacy rate of 79.77%, higher than the national average of 59.5%; with male literacy of 87% and female literacy of 65%. 16% of the population is under 6 years of age.
See also
References
Spear, Percival (1977), A History of India 2, Penguin Books Ltd, ISBN 0-14-020770-8
...
More Info
RECENT NEWS
1
Top Bihar BJP leaders attend International Yoga Day celebrations, Nitish Kumar skips event yet again
2018-06-22
Thousands of people took part in the International Yoga Day celebrations at the Patliputra Sports Complex in Bihar's capital Patna.
2
Bihar Matric examination answer sheets go missing; BSEB class 10 results deferred
2018-06-20
The principal of the school - situated at Gopalganj district - was summoned by the BSEB and later detained by police for interrogation.
comments powered by