Pincode of Bangalpara, Marigaon, Assam is 782105
Pincode
782105
Name
Bangalpara B.O
District
Marigaon
State
Assam
Status
Branch Office(Delivery)
Head Office
Nagaon H.O
Sub Office
Morigaon S.O
Location
Morigaon Taluk of Marigaon District
Telephone No
Not Available
SPCC
MORIGAON-782105
Department Info
Nagaon Division Dibrugarh Region Assam Circle
Address
Bangalpara, Assam, India
Indian Postal Code System Consists of Six digits. The first to digits represent the state, the second two digits represent the district and the Third two digits represents the Post Office.In this case the first two digits

78

represents the state Assam, the second two digits

21

represent the district Marigaon, and finally

05

represents the Post Office Bangalpara B.O. Thus the Zip Code of Bangalpara B.O, Marigaon, assam is 782105
Marigaon Info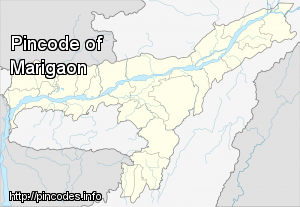 This is a redirect from a page that has been moved (renamed). This page was kept as a redirect to avoid breaking links, both internal and external, that may have been made to the old page name. For more information follow the bold category link.
...
More Info
RECENT NEWS
1
Lok Sabha election 2019: Counting for 14 seats in Assam begins
2019-05-23
Lok Sabha election results 2019 for 14 seats in Assam is all set to be declared today. The primary contest is between BJP and Congress. Lok Sabha Election trends of round-wise counting of seats will be displayed through LEDs at prominent locations.   
2
Assam: 11 injured in Guwahati grenade blast; red alert issued
2019-05-16
 An anti-talk faction of ULFA led by Paresh Baruah has claimed responsibility for the blast.
comments powered by