Pincode of Kashikotra, Bongaigaon, Assam is 783373
Pincode
783373
Name
Kashikotra B.O
District
Bongaigaon
State
Assam
Status
Branch Office(Delivery)
Head Office
Kokrajhar H.O
Sub Office
Sidli S.O
Location
Sidli Chirang Taluk of Bongaigaon District
Telephone No
Not Available
SPCC
GUWAHATI-781001
Department Info
Goalpara Division Guwahati HQ Region Assam Circle
Address
Indian Postal Code System Consists of Six digits. The first to digits represent the state, the second two digits represent the district and the Third two digits represents the Post Office.In this case the first two digits

78

represents the state Assam, the second two digits

33

represent the district Bongaigaon, and finally

73

represents the Post Office Kashikotra B.O. Thus the Zip Code of Kashikotra B.O, Bongaigaon, assam is 783373
Bongaigaon Info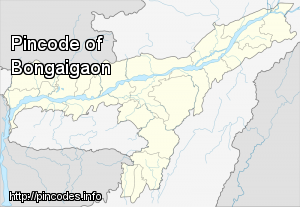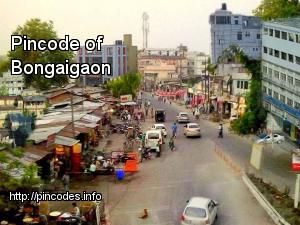 Bongaigaon /bɒŋɡɑːɪˈɡɒ̃ʊ/ is the largest city in Lower Assam and one of the most important cities in Assam. The city is one of the biggest commercial and industrial hubs of North-East India and also of Assam. It is also the 4th largest city of Assam by municipal area & population. Bongaigaon City acts as a gateway to Western Assam. The Asian Development Bank selected the city on their urban planning list of cities from other countries of Asia. Bongaigaon is one of the most populated urban agglomeMore Info
RECENT NEWS
1
Lok Sabha election 2019: Counting for 14 seats in Assam begins
2019-05-23
Lok Sabha election results 2019 for 14 seats in Assam is all set to be declared today. The primary contest is between BJP and Congress. Lok Sabha Election trends of round-wise counting of seats will be displayed through LEDs at prominent locations.   
2
Assam: 11 injured in Guwahati grenade blast; red alert issued
2019-05-16
 An anti-talk faction of ULFA led by Paresh Baruah has claimed responsibility for the blast.
comments powered by