Pincode of Budarayavalasa, Vizianagaram, Andhra Pradesh is 535102
Pincode
535102
Name
Budarayavalasa B.O
District
Vizianagaram
State
Andhra Pradesh
Status
Branch Office(Delivery)
Head Office
Bobbili H.O
Sub Office
Garbham S.O
Location
Merakamudidam Taluk of Vizianagaram District
Telephone No
Not Available
SPCC
VISAKHAPATNAM-530004
Department Info
Parvathipuram Division Visakhapatnam Region Andhra Pradesh Circle
Address
Andhra Pradesh 535102, India
Indian Postal Code System Consists of Six digits. The first to digits represent the state, the second two digits represent the district and the Third two digits represents the Post Office.In this case the first two digits

53

represents the state Andhra Pradesh, the second two digits

51

represent the district Vizianagaram, and finally

02

represents the Post Office Budarayavalasa B.O. Thus the Zip Code of Budarayavalasa B.O, Vizianagaram, andhra pradesh is 535102
Vizianagaram Info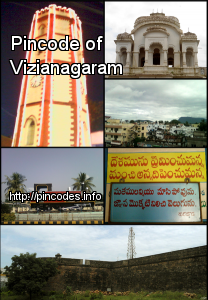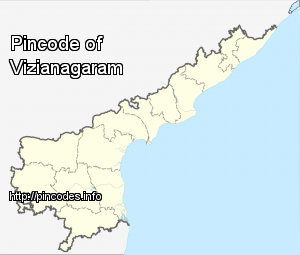 Vizianagaram is a city and district headquarters of Vizianagaram district in the Indian state of Andhra Pradesh. It is a municipal corporation and also the mandal headquarters of Vizianagaram mandal. It is located 18 km inland from the Bay of Bengal and 42 km to the northeast of Visakhapatnam. Vizianagaram translates to the "City of Victory".
History
Vizianagaram was ruled by different Hindu emperors of Kalinga The area including Srikakulam in the north was integral part of the domain of Eastern Chalukyas of Vengi during the rule of Kubja Vishnuvardhana (624- 641). During his rule the Vengi kingdom had expanded from Srikakulam in the north to Nellore in the south. They patronised Telugu.[7] It was under the rule of Kakatiya Dynasty of Warangal during the rule of Ganapati Deva in 13th century CE. The area was overrun by the neighboring Gajapatis for some time. The Vijayanagara empire fought several wars and ultimately More Info
RECENT NEWS
1
Telangana fallout: Curfew, shoot-at-sight orders in Vizianagaram; protests continue
2013-10-06
Tension prevailed in Vizianagaram town and other parts of the district for the third day on Sunday.
2
Andhra goods train derails at Vizianagaram railway station
2013-09-30
Seven bogies of a goods train derailed at Vizianagaram railway station this evening, Government Railway Police said.
comments powered by