Pincode of Mirtivalasa, Srikakulam, Andhra Pradesh is 532168
Pincode
532168
Name
Mirtivalasa B.O
District
Srikakulam
State
Andhra Pradesh
Status
Branch Office(Delivery)
Head Office
Srikakulam H.O
Sub Office
Ponduru S.O
Location
Santhakaviti Mandal Taluk of Srikakulam District
Telephone No
Not Available
SPCC
VISAKHAPATNAM-530004
Department Info
Srikakulam Division Visakhapatnam Region Andhra Pradesh Circle
Address
Andhra Pradesh 532168, India
Indian Postal Code System Consists of Six digits. The first to digits represent the state, the second two digits represent the district and the Third two digits represents the Post Office.In this case the first two digits

53

represents the state Andhra Pradesh, the second two digits

21

represent the district Srikakulam, and finally

68

represents the Post Office Mirtivalasa B.O. Thus the Zip Code of Mirtivalasa B.O, Srikakulam, andhra pradesh is 532168
Srikakulam Info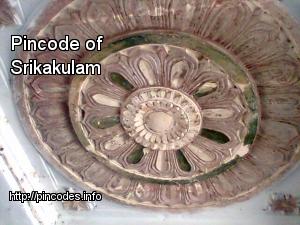 Srikakulam is a city and the district headquarters of Srikakulam district in the Indian state of Andhra Pradesh. It is a municipal corporation and also the mandal headquarters of Srikakulam mandal in Srikakulam revenue division. As of 2011 census, it was ranked as the 23rd most populous city in the state with a population of 125,939. It had a metropolitan population of 147,015. The city was known as Chicacole before Indian Independence.
History
This region of Andhra Pradesh was part of Kalinga region at first, and later a part of Gajapati kingdom of Odisha up to the medieval period. Srikakulam was integral part of the domain of Eastern Chalukyas of Vengi during the rule of Kubja Vishnuvardhana (624- 641). During his rule the Vengi kingdom had expanded from Srikakulam in the north to Nellore in the south. They patronised Telugu. It was under the rule of Kakatiya Dynasty of Warangal during the rule of Ganapati Deva in 13th
...
More Info
RECENT NEWS
1
Cyclone Fani: 47 NDRF teams prepositioned in 5 states, red alert in AP`s Srikakulam
2019-05-02
Tourists in Odisha have been advised to leave Puri by the evening of 2 May and have been asked not to take up non- essential travel on 3, 4 May in the districts that are likely to be affected. 
2
Kruparani seeks Rs 243 cr package for cyclone-hit Srikakulam
2013-10-17
Minister of State for Communications and Information Technology Dr Killi Kruparani met Sonia Gandhi seeking package of Rs 243 crore for relief and rehabilitation works in cyclone hit Srikakulam.
comments powered by