Pincode of Kalvapalli, Cuddapah, Andhra Pradesh is 516228
Pincode
516228
Name
Kalvapalli B.O
District
Cuddapah
State
Andhra Pradesh
Status
Branch Office(Delivery)
Head Office
Cuddapah H.O
Sub Office
Anantharajupuram S.O
Location
B.Kodur Taluk of Cuddapah District
Telephone No
Not Available
SPCC
CUDDAPAH-516001
Department Info
Cuddapah Division Kurnool Region Andhra Pradesh Circle
Address
Andhra Pradesh 516228, India
Indian Postal Code System Consists of Six digits. The first to digits represent the state, the second two digits represent the district and the Third two digits represents the Post Office.In this case the first two digits

51

represents the state Andhra Pradesh, the second two digits

62

represent the district Cuddapah, and finally

28

represents the Post Office Kalvapalli B.O. Thus the Zip Code of Kalvapalli B.O, Cuddapah, andhra pradesh is 516228
Cuddapah Info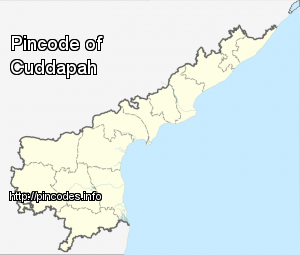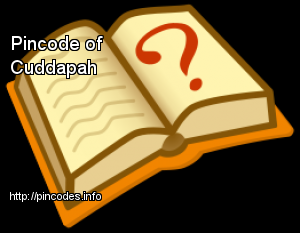 This is a redirect from a title with a different spelling. Pages that link to this redirect may be updated to link directly to the target page if that results in an improvement of the text. Do not "fix" such links if they are not broken. Also, these links should not be replaced with piped links. For more information follow the bold category link.
...
More Info
RECENT NEWS
1
9 killed in Andhra Pradesh road accident
2018-06-25
According to the police, three auto-rickshaws were coming from wrong direction. While two vehicles passed safely, the third was hit by the bus.  
2
Will 'hang' myself TDP aligns with Congress, says Andhra Pradesh Deputy CM KE Krishna Murthy
2018-06-08
He went on to add that he was speaking this "on behalf of the party" and it was not his individual view.
comments powered by